Starting with Basics
A fabulous, functioning wardrobe starts with basics - dark basics and light basics. It works best when you have multiple tops for each pair of pants or skirt.
Black Basics
Dress them up. Dress them down.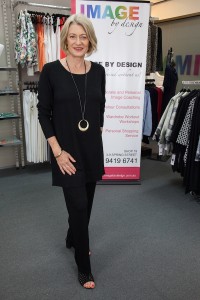 Neutral Basics
Click through to see what we did with light coloured white and oyster basics for Chris.
Fancy pants
Even 'Fancy Pants' work in your capsule wardrobe when you pair them with multiple tops.